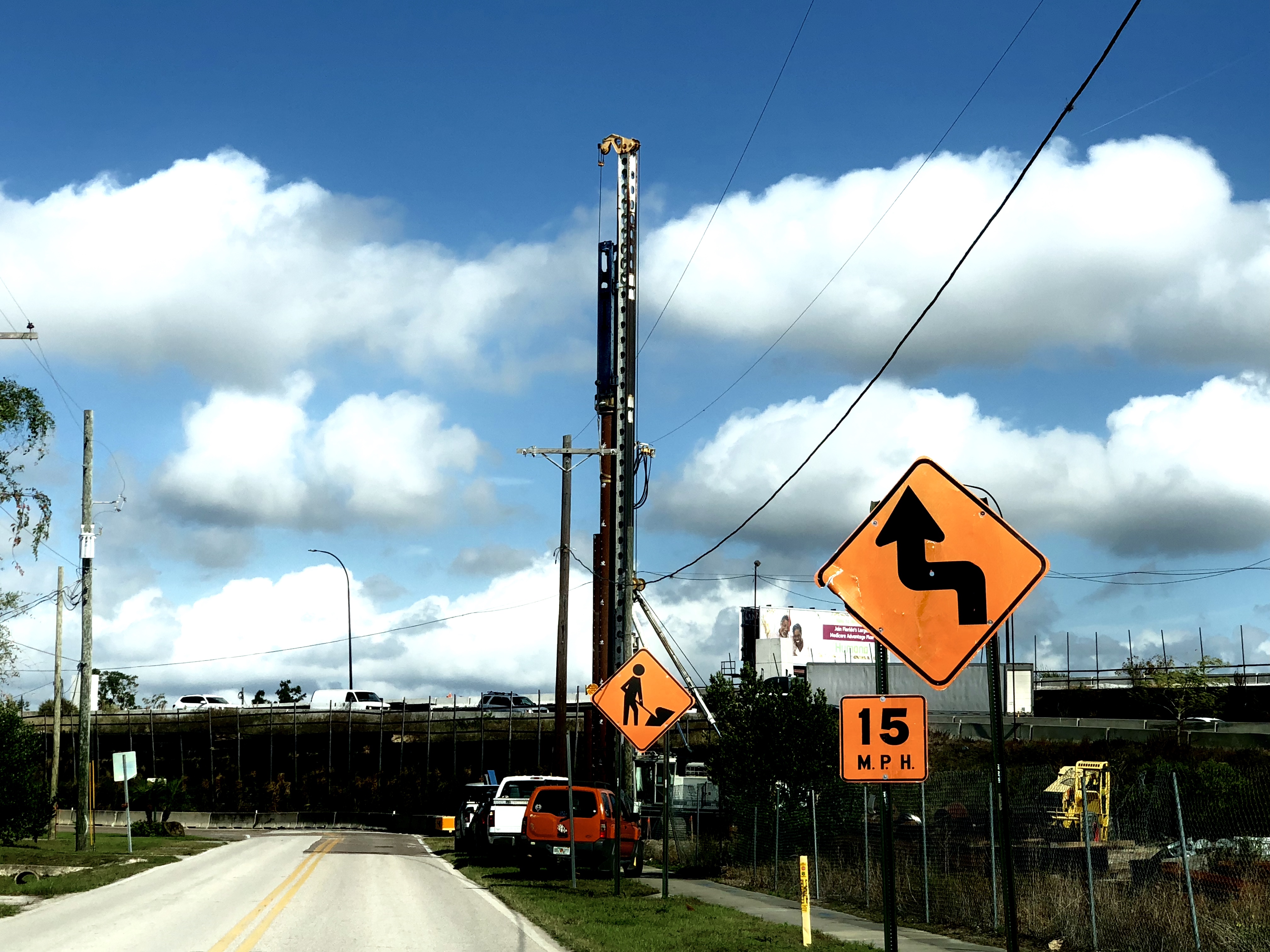 On January 31, 2019 our firm through Attorney Louiza Tarassova, filed a putative class action lawsuit against the lead contractor on the I-4 Ultimate Improvement Project, Skanska-Granite-Lane, JV also known as SGL Constructors. The lawsuit seeks to obtain class action status for property damage to homes located in the vicinity of the construction zone.
The I-4 Ultimate Improvement Project is a massive interstate highway "makeover" that covers 21 miles of the road in Central Florida. Defendant, Skanska-Granite-Lane is a Florida Joint Venture doing business as SGL Constructors is responsible for planning, executing and overseeing the I-4 Ultimate Improvement Project. Defendant's construction activities include deep excavation, pile driving, boring, blasting, heavy traffic loads, dewatering produced by differential soil settlement and strong levels of vibration.
People living and working within the zone of construction have endured daily disturbances caused by strong vibrations, seismic activity, and loud noise at all hours of the day and night from heavy construction machinery used by the SGL Constructors and its sub-contractors. Their homes and businesses have been damaged and they have suffered daily physical and emotional discomfort from the construction company's hazardous construction activities.
The lawsuit against the lead contractor, SGL Constructors, was initiated by a single plaintiff, whose home is located a couple hundred feet from I-4 in Winter Park. But, since the filing of the initial Complaint in the Ninth Judicial Circuit Court in Orange County, Florida an additional eleven plaintiffs have joined the lawsuit. All plaintiffs are seeking compensation for themselves and other homeowners who have suffered damages as the result of SGL Constructor's construction activities. Read the most recent Complaint filed by our office on the case Class Action Complaint – I-4 Ultimate Construction Project.
Check out News Reports and Articles About the Class Action Lawsuit
Do you have a claim against SGL Constructors?
Fill out the form below for more information.
Disclaimer: An action has been filed under Kimlat v. Skanska Granite Lane, J.V., Case No.: 2019-CA-001332-O (Fla. 9th Cir. Ct. 2019) in the Ninth Judicial Circuit Court in Orange County, Florida by The Law Office of Louiza Tarassova P.A. on behalf of Yevgenia Kimlat and the putative class. This action has not been certified as a class action at this time but it is the intent of this law firm to seek class certification in this case in a timely manner. The information on this website and the form provided herein is for informational purposes only and does not automatically include you in this class action. If you believe that you have a valid claim against SGL Constructors, contact us for more information.