Meet Our Attorney, Louiza Tarassova
Louiza Tarassova was born in Stavropol, Russia and grew up in Central Florida. In college, she found a passion for the legal system and knew that she could contribute greatly to the community by using her talents as a public speaker and compassion for people. From the beginning, it was her goal to give people the feeling that they have a sharp and competent attorney on their side. And it is truly her priority to form lifelong relationships with her clients.
Louiza has a Bachelor of Science in Legal Studies from the University of Central Florida and a Juris Doctor with an Advocacy Certificate of Concentration from Stetson University College of Law. She is a member of the Orange County Bar Association.
Louiza loves taking her beloved German Shepherd, named Alfa, to the lake. She also enjoys traveling and has been to many places in Asia, Europe, and Central America/Caribbean.
Louiza Tarassova is fluent in Russian.
---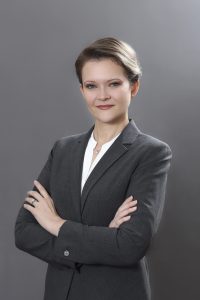 Meet Our Attorney, Natalya Levchenko
Natalya Levchenko born in Kharkov, Ukraine and immigrated with her family to Central Florida in 2001. Prior to moving to America, she lived briefly in Burundi, Africa; it was during this time Natalya, discovered her desire to help others. This passion led her to graduate with a dual major from Florida State University; a Bachelor's of Science in Political Science and Psychology. To further her goal of helping others, Natalya attained her Juris Doctor degree from Stetson University College of Law. In law school, she met her future husband, an active-duty officer in the United States Army.
For a few years post-graduation, Natalya fought for justice and victims within the State Attorney's office in Volusia County. She handled a broad range and variety of diverse cases as a prosecutor. Additionally, she spent several years practicing law in Oklahoma as an Assistant District Attorney, in order to be with her husband. In Oklahoma, part of her duties as an ADA included, handling a broad range of child-related cases, including child dependency. For Natalya, a passion for assisting and helping families further evolved during this time. It is within this vein, which she wants to devote her energy, time, and practice of law within the community.
Natalya is a member of the Florida and Texas Bars. She actively participates in the local Junior League. She enjoys traveling and learning to cook regional cuisine through her travels.
---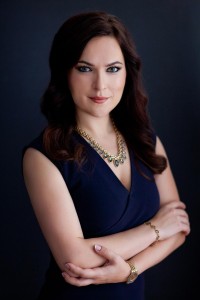 Meet Our Paralegal, Alena Ortiz
Alena Ortiz is originally from Krasnoyarsk, Russia, after moving to the United States in 2005, Alena became interested in earning her second degree in the United States. Since moving to Florida and working at her first internship she started admiring the American legal system and developed a strong desire to be a part of it.
Alena graduated from the paralegal studies program at Valencia College with an Associate in Science.  While at Valencia, Alena was a valuable member of Valencia Legal Society Club and a student member of Central Florida Paralegal Association. Her bi-cultural background and focus on community collaboration have led her to a number of volunteer opportunities and community leadership roles.
Alena finds inspiration in her family and friends and spends her leisure time doing photography and traveling.  At The Law Office of Louiza Tarassova, P.A. Alena works on case files, drafting legal documents, setting court hearings, resolves various client issues and provides paralegal support to the team.
---

Meet Our Office Assistant, Sofia Pashkevych
Sofia Pashkevych is originally from Kiev, Ukraine and speaks Russian fluently. She moved to Florida several years ago with her husband after graduating from Kiev National Institute of Economics.
At The Law Office of Louiza Tarassova, P.A. Sofia is the first point of contact for clients, she receives and organizes legal documents, researches and investigates a myriad of issues and performs other clerical tasks for the team.
Sofia is an avid tennis player, having played competitively in the past. She also enjoys spending time with her family outdoors and traveling.
---