Business lawyer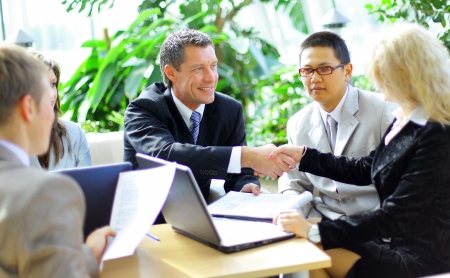 Business lawyer plays a very important part in any business deals and transactions. Legal issues are one of the common and most vital issues faced by any business or an enterprise.
Legal matters in any business may comprise of preparing documents, contract, agreements, verification of documents, legal assessment of documents, legal responses and advices, initiation of any legal action, arbitration and reconciliation, notice, filing and contesting any legal case.
The business law is very complex and needs thorough understanding of civil, criminal, arbitration, contract, intellectual law, taxations, employment and labor law, commercial, financial and other relevant laws.
A business lawyer should be proficient in all the legal aspects, language and documentation process. Business attorney forms one of the core advisory to the members of the board of directors whose advice always plays an important part in any business deal or future of the corporation. Most of the companies invest major amount of finances in forming and maintaining legal cell for their company.
We are the leading business lawyer in Orlando, FL. Our office has the team of most efficient and versatile business lawyers which have vast experience in corporate and business laws.
Our team has served and successfully contested cases of various multinational corporations and financial organizations. We provide full support to any company that is seeking any advice on court matters, legal issues, documentation and also representation in the court in any civil or criminal matter pertaining to the business. Learn more about business attorneys.
We offer both contract and case to case basis services where in former case, we and your company will enter into the contract and our chamber will take care of all your legal issues, whereas in latter we are open to take any of the legal issue as and when it arises and charges will be case to case basis.
Contact us today for a FREE Consultation