Prior Results
Thanks to our great clients who put their trust in our law firm we have successfully obtained top compensation
in

various Personal Injury, Property Damage and Insurance Dispute cases. These are some of our favorite examples we would like to share with you.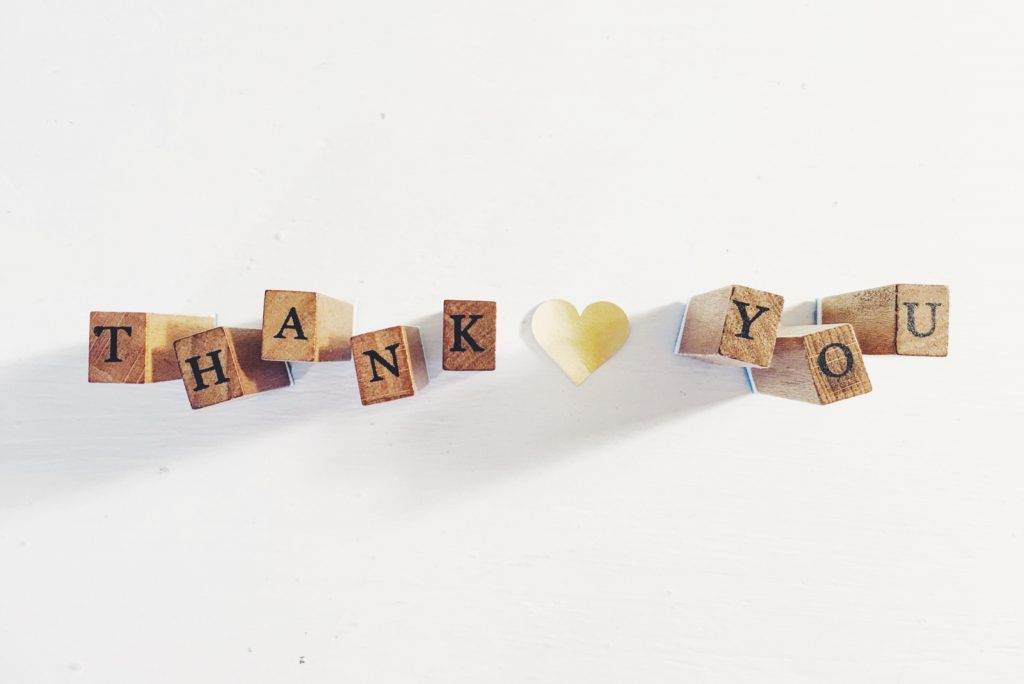 ---
Slip and Fall Against a Central Florida Theme Park
$$$$
Our client was visiting a local theme park with her family. As she was leaving a show, it began to rain outside. The main walkway which was used by hundreds of thousands of visitors per year was not maintained properly by the park. It became extremely slippery when wet. Our client slipped and fell, fracturing her foot. After seeking help from multiple attorneys, who could not help her, she came to us. We filed a lawsuit against the park and litigated for almost one year in court and finally were able to come to a settlement before trial. Our client was extremely happy with the compensation she received. She wrote the following review:
"Louiza is very knowledgeable, honest, and determined to succeed in your case. The girls in her office are read into the cases. Any questions you may have are answered promptly. My case turned out better than Louiza predicted in our initial meeting. Her practice is thriving and is expanding. If I ever need legal help in the future, Louiza will be the only attorney I will call. You exceeded my expectations and much more!! Thank you so much Louiza!!" – Galina

---
Chemical Burn Injury at Cosmetologist
$$
We obtained a settlement against a local cosmetology office after our client received a chemical burn under her eye after receiving a peel facial. The cosmetologist performing the procedure failed to use proper technique in administering the peel and to our client's shock used kitchen grade baking soda to "remedy" the facial injury. The client was very pleased with the results of our negotiations and wrote the following review:
"I want to express my gratitude for the wonderful professional work. I was a pleasure working with them. I am happy that I came to this firm!"

---
Hurricane Irma Claims
$$$-$$$$
Over the course of 2018 we have represented multiple homeowners against their own insurance companies for hurricane damage claims. In every single case, our clients had originally filed their own claims hoping to resolve them on their own but the homeowner's insurance companies under-adjusted the damage and offered to pay a tiny fraction of the amount that was required to repair the homes. As the result of our hard work and relentless advocacy, we have had great success in resolving homeowner's insurance claims and obtained fair compensation for our clients.
---
Infection Case Against a Local Med Spa Chain 2018
$$$$
We successfully represented a client that had contracted an infection after visiting a med spa and obtained top compensation for her injuries. The local medical spa that provided various cosmetic services failed to ensure that its facilities were clean and the technicians were licensed and educated. We filed a lawsuit against that spa intending to take the case to a jury trial and hold the defendant accountable for the injuries it caused to our client. After litigation the case for several months, the defendant offered a settlement in lieu of trial which the client decide to accept.
---
Auto Accident
$$$
We had the pleasure of representing an auto accident client who sustained serious injuries after being t-boned by a careless driver. Her injuries required her to undergo a long series of rehabilitation and invasive procedures to manage her pain. Because the driver's auto insurance company refused to pay our client fair compensation for her injuries, we filed a lawsuit seeking a verdict from a jury. Right before trial, the insurance company paid our client a good settlement in order to avoid the risk of continued litigation. Our client was very grateful for our hard work and the results we obtained for her.
---
Smart Phone Burn Injury
$$
We successfully got our client compensation for a burn injury he received when his smart phone spontaneously ignited. After many months of negotiating with one of the world's largest technology company, we were able to secure a settlement for our client's injuries.
---
Negligent Dermal Filler Case Against Medical Spa in Seminole County
$$
Our client was injured while undergoing a cosmetic procedure at a local med spa. She visited the spa to undergo a dermal filler procedure to reverse signs of aging. Dermal fillers are commonly used to fill unwanted wrinkles on the face to achieve a fresh and youthful look. Unfortunately, the physician assistant that administer the dermal filler over injected our client with the product, causing obstruction of her artery. This in turn caused our client to suffer necrosis of the skin tissue in the affected area, a very painful and unsightly experience which lasted for weeks. After zealously fighting for a fair settlement with the medical spa, we finally reached an agreement which greatly satisfied our client.
---
Second-Degree Burn Case Against Pollo Tropical
$$$$
Jury Verdict $250,500.00 (plus Attorney's Fees).
Our attorney, Louiza Tarassova, filed a lawsuit against Pollo Tropical for its careless practices of serving hot soup in bags that are not liquid proof.  Our attorney argued to the jury that the dangerous practice of putting a container of scalding hot soup (just out of the kettle) into a paper bag is what caused our client 2nd degree burns to her inner thighs and genitals.  As the drive-thru attendant handed her the bag containing the hot soup, the bottom of the bag burst open and the hot soup fell out on her lap.  Our client experienced excruciating pain, ghastly scarring for a year as the burns healed, as well as emotional distress and depression.  The jury agreed with our attorney's arguments and awarded our client $250,000 plus the cost of medical bills she incurred as a result of the incident.
Our client was extremely pleased with the work our attorney did and was relieved to finally have her day in court. She wrote the following review:
"I highly recommend this lawyer! It's very important to find and hire the right lawyer for your case. Louiza Tarassova did an excellent job, and I don't have enough words to thank her! She is very professional, knowledgeable, and highly talented! She is an outstanding attorney!" -Yulia K.
---
Slip and Fall Against a Famous Resort
$$
In December 2016 our client was visiting the famous resort where he suffered a temporary head injury after slipping and falling on a dangerously wet floor. We helped him settle his claim with the resort and recovered a sum of money that covered his medical bills and accounted for his pain and suffering.  Our client was pleased with the results and shared the following words of gratitude for our hard work.
"I don't have enough words to describe how amazing the experience with this firm was. They work very hard to make sure you have winning results. Thank you, The Law Office of Louiza Tarassova!"  -Yuri P.
---
Employment Case Against a World Renowned Theme Park  
$$
Recently we represented a pleasant and hard-working woman who was injured on the job.  She dedicated many years of service to the company before she sustained her injury.  She contacted us because she was not successful in obtaining medical treatment from her employer since the company raised several legal defenses, refusing to pay. When our attorney took the case, she carefully reviewed our client's work file and quickly noticed that some notes entered by the company were not accurate.  Our attorney disputed the wrong notations and took depositions of the company's corporate representative. Soon after, the parties went to mediation and our attorney zealously represented our client's position to the mediator.  The parties successfully reached a settlement and our client was able to pay for the necessary surgery with the money she received.
When we closed her case, she wrote the following note about her experience:
"To All!

To those with great desire to achieve justice turn to Louiza Tarassova! This delicate young lady is not just a beauty, but intelligent and knowledgeable as well. She knows her business well and possesses deep knowledge of the law.  She fearlessly entered the legal battle with giant company and won in an uphill battle with her expertise. Despite of being very petite and tender young lady, Louiza Tarassova reached justice, and I am very thankful to her for it. Her strength is in her wisdom.

 -With Respect Natalia U."
---
Taxi Accident Against a Big Transportation Company 
$$$$
Just before Thanksgiving a family of four (father, daughter, grandfather, and grandmother) traveled to Orlando, Florida to visit the theme parks and do the usual tourist activities.  They hired a taxi to take them to their hotel one night after dinner and were involved in a severe accident.  The family had to be rushed to the hospital immediately.  The grandparents sustained the most serious injuries, requiring them to stay at the hospital for several days.  After they were discharged, they had a long road ahead of them.  The family was grateful that our attorney represented them against this large corporation and demanded that they are compensated adequately for past and future medical bills and pain and suffering.  Our attorney sued the taxi company and demanded that she would take the case to a jury trial if the corporation did not settle for a substantial amount.  The parties ended up coming to an agreement on a substantial settlement and the family was able to afford continued medical treatment for their injuries.
The family stated the following when our attorney closed the case:
"Dear Louiza, Alena and Sofia:

 From our entire family, I want to express our gratitude for your professionalism, accountability, friendliness, and most importantly for the results that we obtained. We are very glad that we worked with your law firm.  The results exceeded all of our expectations.  We did not hope for anything and did not believe that we would be able to get any compensation due to our circumstances.  But you were able to do it.  Good job and thank you! We wish you all the best.  If in the future a similar situation arises with friends or our acquaintances, colleagues, etc., we will definitely turn only to your law firm. 

 Respectfully,

 -Igor N."
---
Breach of Warranty Against a National Chain Home Improvement Store $$$
Not long ago, a young man decided to do something special for his mom.  They had just moved into a house and the doors and windows were not energy efficient.  He took his mom to this big home improvement store to buy brand new windows and doors for the entire house.  The store chain assured him that it would skillfully install the windows and doors.  For months, our client endured having different subcontractors come to the house and repeatedly failed to complete the installation.  They left his house a disaster and neglected to ensure that the windows were water, air, and heat proof.  When the summer rains came, the rainwater ran down the windows, through the cracks and destroyed the house. Mold started to grow and the hard wood floors started to swell.  Our client attempted unsuccessfully to get this big corporation to fix its mistakes but the company just ignored him.  Finally, he hired our attorney to fight this huge store chain.  Our attorney immediately filed for arbitration and demanded that the store pay our client for the complete repair of his house.  After several months of legal battles, our attorney was able to negotiate a substantial settlement for our client.  Our client had the ability to replace his floors, windows, doors, drywall, and remove mold from the house that was ruined by the workers.
He was very satisfied that we were able to help him and thanked us for our hard work.
---
Wrongful Eviction Against Apartment Complex
$$
A recent story of success came from a lovely elderly couple that had been illegally evicted from their apartment in Orlando, Florida.  Their son came to us asking for help, explaining that his parents were thrown out of their home without proper notice and in the process suffered severe emotional distress.  Their injuries were so severe, the police officer executing the eviction actually had to call an ambulance to transport the elderly couple to the hospital. Our attorney sued the apartment complex for the illegal eviction and the emotional distress that it had caused our clients.  The apartment complex agreed to settle the lawsuit and our client received compensation for the horrendous experience.
Their son was so thankful for the successful outcome that he continues to refer his friends to our law firm for personal injury cases.
---
Breach of Fiduciary Duty Against National Real Estate Firm
$$
In May 2015 our client hired us to file a lawsuit against a real estate broker for breach of fiduciary duty to conduct a real estate transaction honestly and fairly. Specifically, the agent did not follow the seller's instructions to accept the buyer's offer and lied to the sellers, telling them that the buyer did not want to purchase the property anymore. Meanwhile the rogue agent pursued another buyer for the property and convinced the sellers to accept his offer. The agent's wrongful conduct caused our client to lose an opportunity to buy a unique lakefront property far below market value. We sued the agent and the broker and in September 2016 we were able to work out a favorable settlement for the agent's illegal conduct and the broker's negligent supervision.
Our client thanked us and shared his experience with our future potential clients:
"I had a great experience with this law firm. Louiza is very knowledgeable, proactive and genuine. She was able to handle and settled my complicated case that other attorneys refused. They did not sit on my case, picked up phones and answered emails very fast which seems to be rare thing now days. They have a high standard of professionalism and I am very happy with the results and would highly recommend them to anyone." – Victor S.